Another year, another Bazelcon! This year's edition was held in Munich, Germany, and featured two days of talks by Bazel maintainers, contributers, and users. Among the Bazel users represented as this year's conference were: Booking.com, RabbitMQ, Spotify, Stripe, Uber, and more.
Here are some of the highlights:
More details below!
Our talks​
Finding and Fixing Strange Builds with BuildBuddy​
By Jim Hollenbach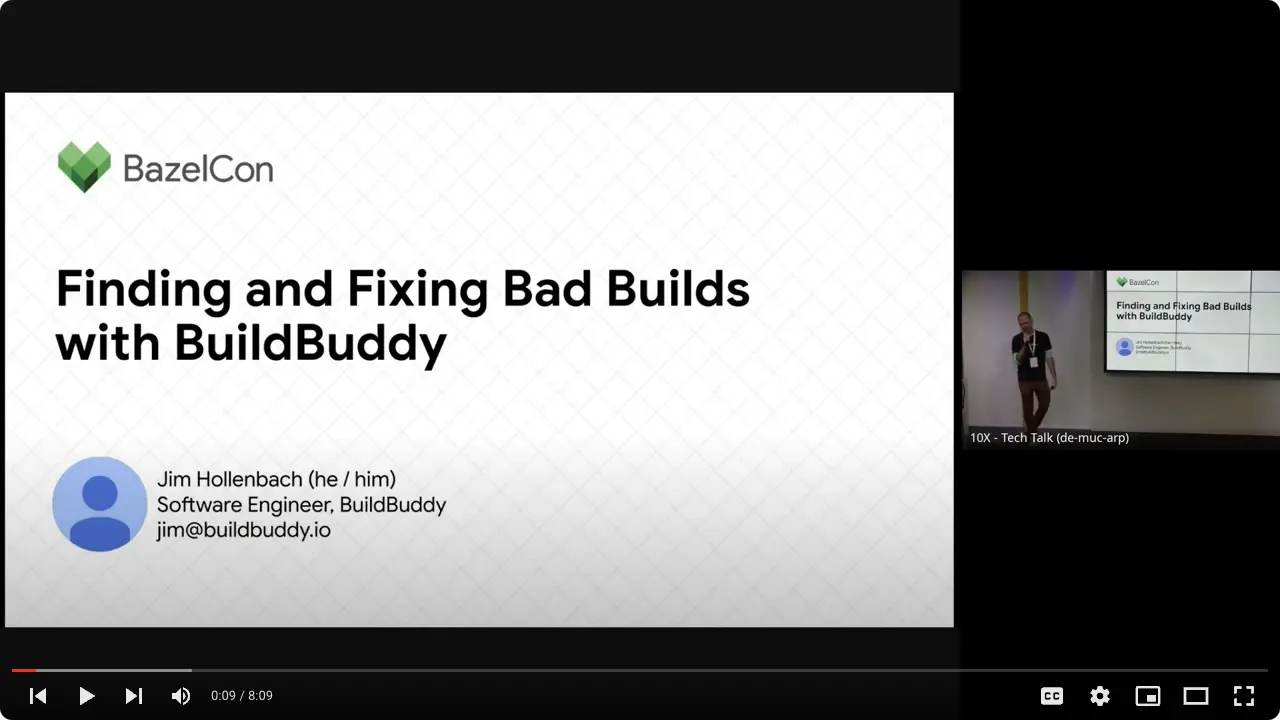 Reusing Bazel's Analysis Cache by Cloning Micro-VMs​
By Maggie Lou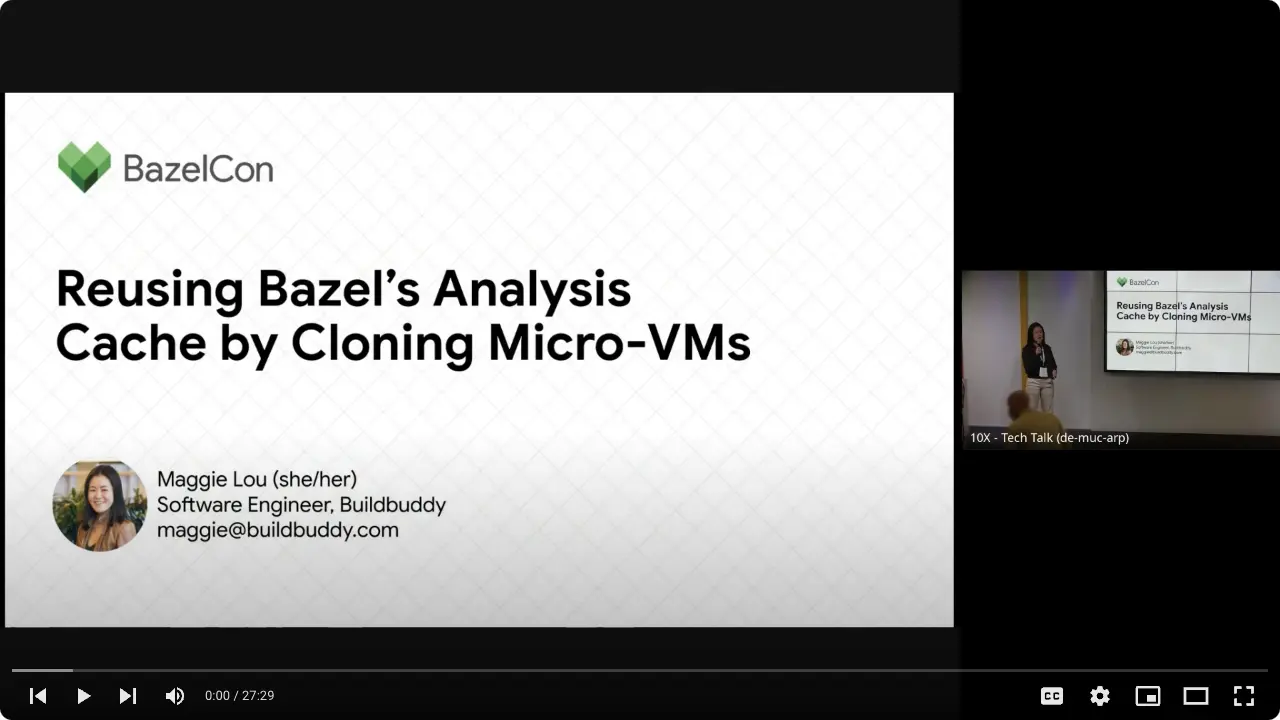 Multi-Platforms Build with Remote Build Execution​
By Son Luong Ngoc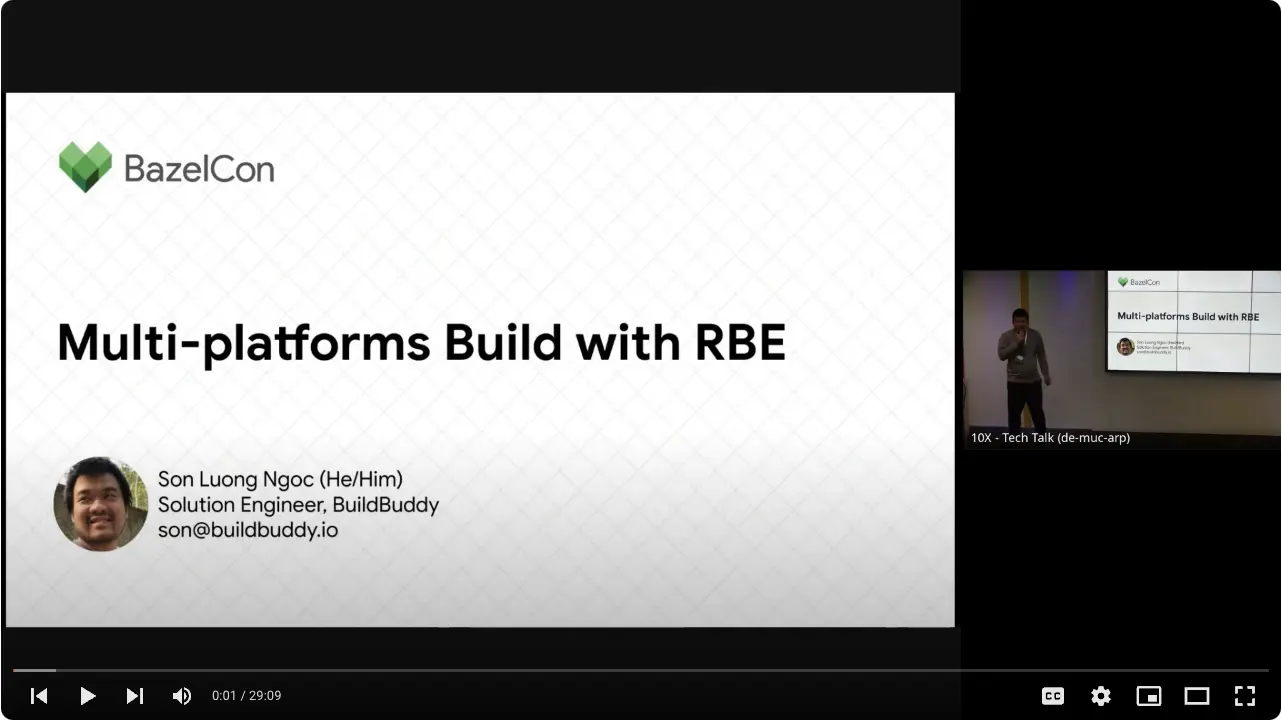 BuildBuddy shout-outs​
Planting Bazel in Barren Soil: A Perl Story​
By Manuel Naranjo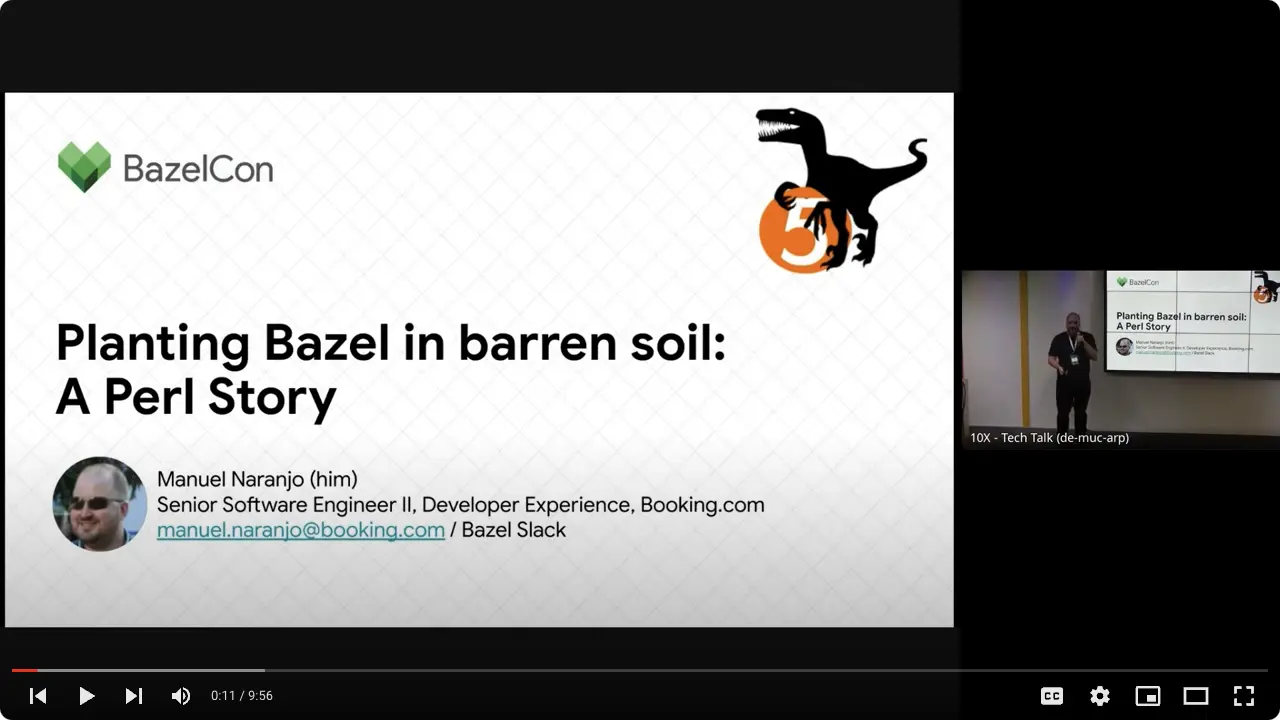 RabbitMQ and the Story of rules_erlang​
By Rin Kuryloski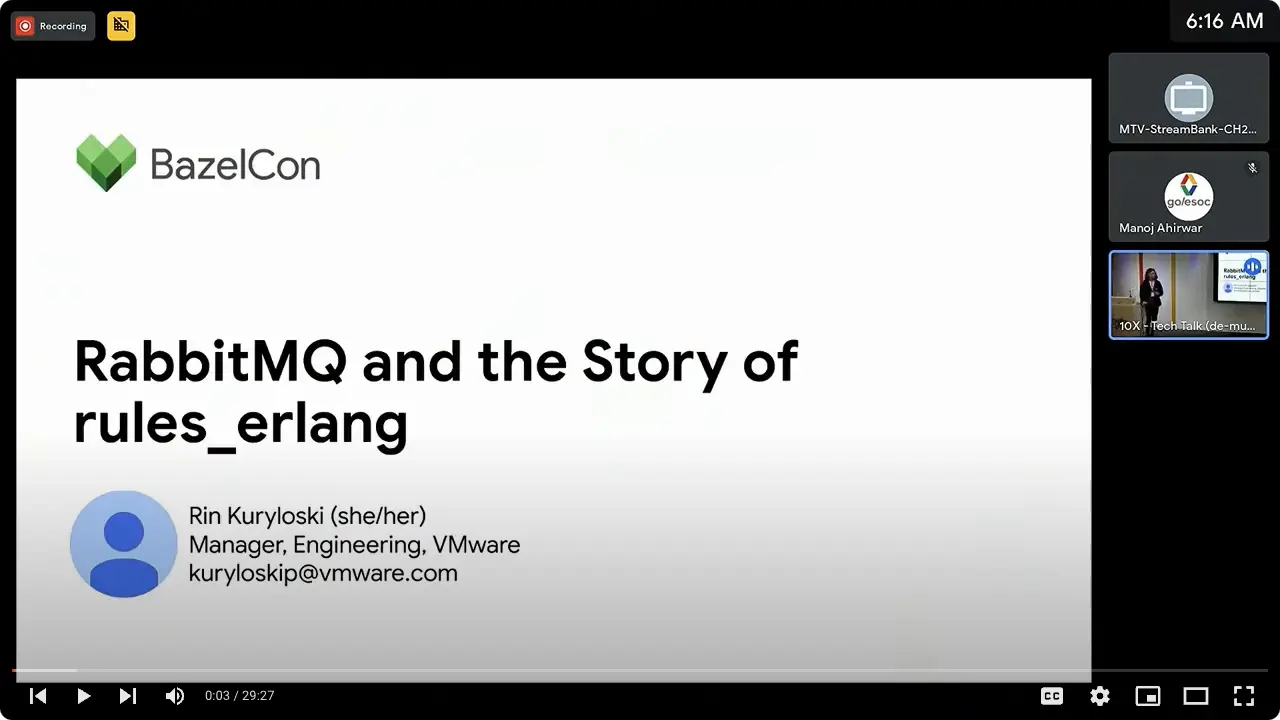 Looking forward to seeing everyone again next year!